The School of Skate HQ is based in Peckham's Bussey Building & Copeland park complex.
There is a 16ft wide  mini ramp, with an area under the mezzanine for a number of portable ramps to make the space more versatile.
There is a mezzanine which can be used for hosting parties and private events.
The space is to be used for group lessons, is available for private hire, such as Birthday Parties and Corporate events, it will be available throughout the holidays for skate camps, and will be open several days a week as a skatepark.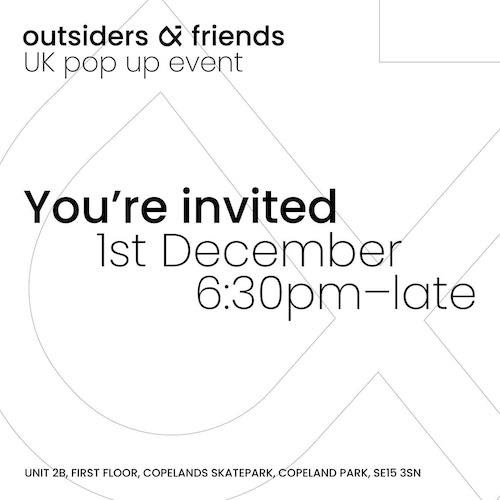 Outsiders and Friends pop up launch event
On the 1st December we welcome Clown Skateboards with their first UK Pop up, Outsiders and Friends, which will be opening on the first floor at the skatepark at Copeland Park. We're super excited as we will be releasing a limited run of Clown Skateboards x @copelands_sp decks. We'll also be welcoming @thegrovediy who will […]
Skatepark design and Layout
The skate area is of wooden construction.
The skate area has:
4ft x 16ft mini ramp
Slappy curb
Wall ride
Grind box
Learning features
There is a flat bank and quarter pipes around the space are good for learning The Roll In, & The Fakie, and for learning The Kickturn.
We have crash mats at the space you can practice leaning forward without fear for The Drop In.
Amenities
There is a toilet in the facility. The Peckham Social is opposite the facility where you can get a coffee. There is so much to do in the local area so it's great for a day out.
Find Peckham Copeland Park