We have a Learn to Skateboard App which we use to Track & Test your progress. To access it you will need the code that you received in your booking email, or from promotional material.
Creating an account
First create an account.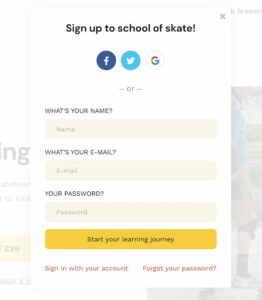 How to enrol in the beginner skateboarding course for free
When you have created your account, and logged in, you can find the Beginner skateboarding course: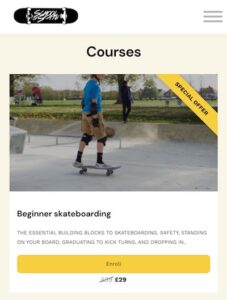 Click Enrol, and you can Enrol for free by putting the code from your booking email into the coupon box and clicking redeem: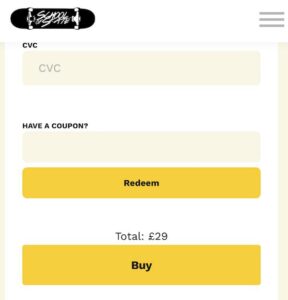 Then click Buy to access the complete beginner course for free. You will now know what skills you need to do before you can join the Progressing group lessons.