Meet like-minded adults for lessons at your local skatepark!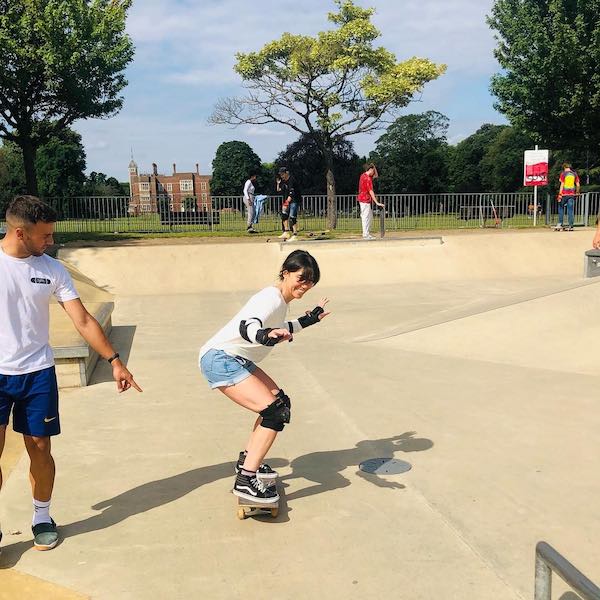 Book adult skateboard lessons
---
What do you need to start skateboarding?
---
We provide skateboarding gear
We can provide everything you need for your lesson but if you have your own board & pads please bring them and we can check it out for you.
We always suggest you come and try our skateboards before you buy, so we can advise you what you need before you make an investment. You can also check out our skateboard sizing & buying guide.
No experience needed
We have a lot of experience working with adults who are absolute beginners, and we run our lessons early on the day, so the skatepark isn't too intimidating.
Plus, when you book, you get access to your Learning Account, so you can swot up before your lesson so you're not a total noob on the day.
A sense of adventure
What you should have is a willingness to have a go, get your hands dirty (literally), and be prepared to have a roll around on the floor.
Make sure you don't wear your best clothes and wear soft soled shoes on the day.
Some of our adult skateboard lessons
---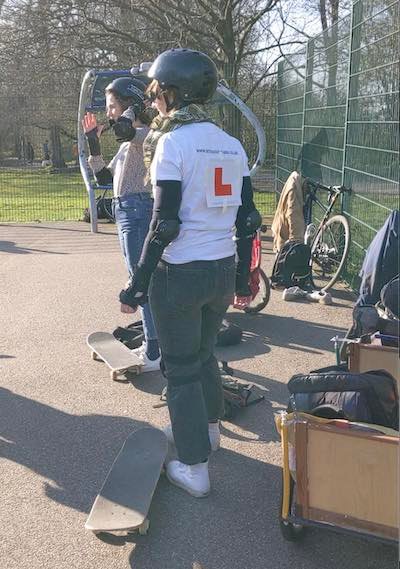 The Peckham skateboarding Hen Party
The Skateboarding Hen Party We received a request to run a Hen party and we were happy to oblige. Preparing for the skateboarding Hen Party We sent out some Pre-Activity Risk Questionnaires to attendees to fill out, and some instructions for preparing for the day, including watching our videos on Preparing to skate (safety first), [...]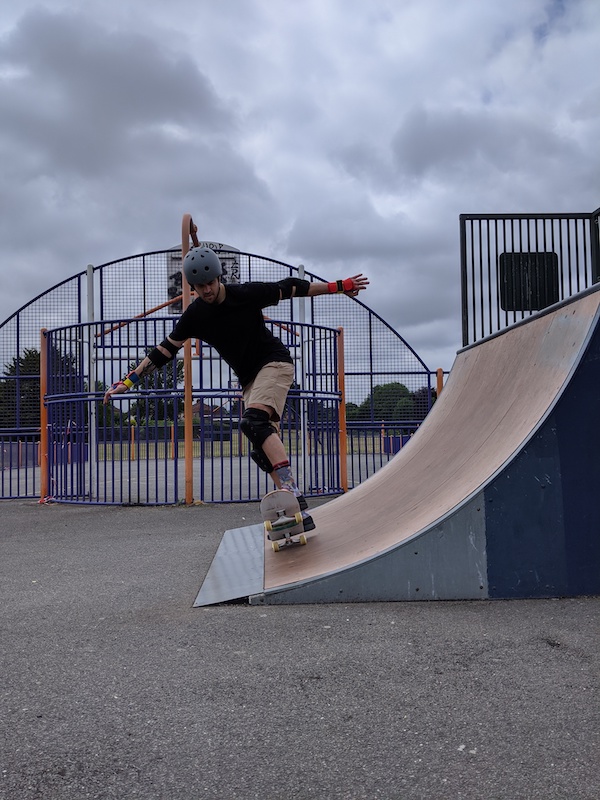 Adult beginner skateboard lessons available during lockdown
So after poring over the guidance from Skateboard England I discovered that we can coach adults during lockdown. Officially skateparks are closed so Greenwich park would make a delightful venue to teach you beginner skills, like how to carve, slalom and kick-turn. We can come further afield, across South, East and Central London, if you […]