How do you want to learn to skateboard?
Graduate The School of Skate
---
Learn, Track your Progress, and Graduate the Beginner Group with our Skateboarding e-Learning platform
Skateboards & all safety
equipment provided
Beginner skateboarding lessons
Not everyone wants to do a laser flip down 16 stairs. At the School of Skate we recognise that the vast majority of us are beginners, who have more modest goals, so we focus on helping you stand up on your board, ride along, and falling (with style). The beginner classes take you to the point of being able to do The Drop In.
When you've learnt to drop in you can do your Beginner Grading, get the T-Shirt, and join the Progressing Group.
Progressing skateboarding lessons
We provide progressing group and private lessons. After you've learnt the basics we can take you forward to follow either a street or transition pathway. With street, you can learn to ollie, and grind (we have specialised equipment made just for this), and onto more advanced skills like the kickflip. With transition you learn to skate ramps and to carve bowls, and can learn lip tricks and airs.
If you've got any questions about progressing your skateboarding beyond the basics you can drop us a message.
Skateboard Buyers Guide
Before you can learn you need the right skateboard
We always suggest you come and try one of ours. We'll show you what size you need, how to adjust it and how much to spend. But if you can't do that please see our sizing & buying guide.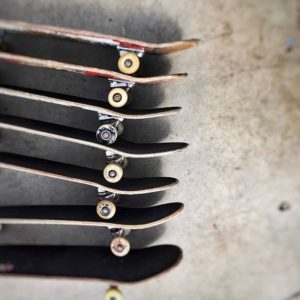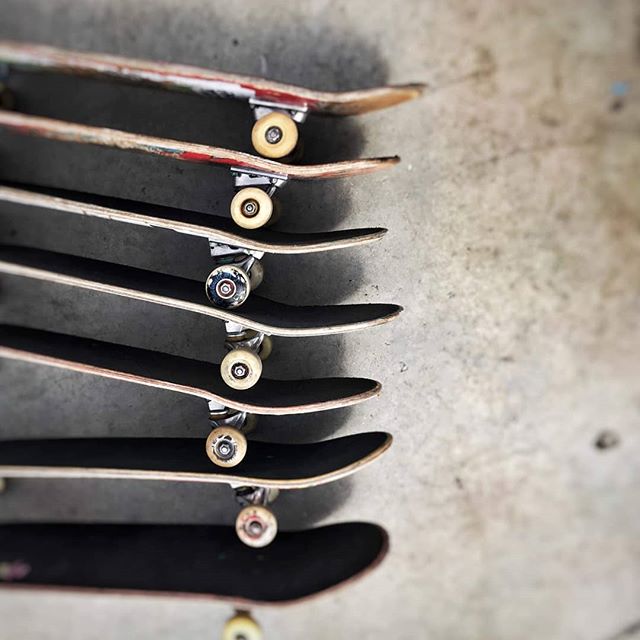 Locations of our skateboarding lessons