Have a unique birthday party and share a skill that makes you happy, healthy and awesome.
What will we learn?
We will learn the beginner skateboarding programme. If there are more advanced riders we will be able to give them level-appropriate tuition alongside the other participants. We're good like that.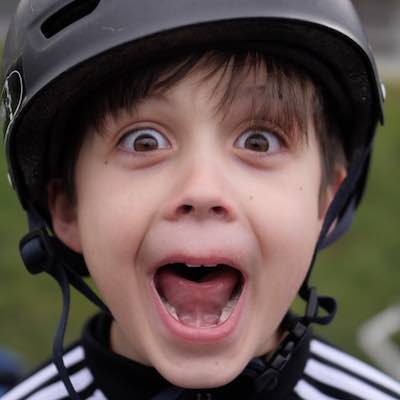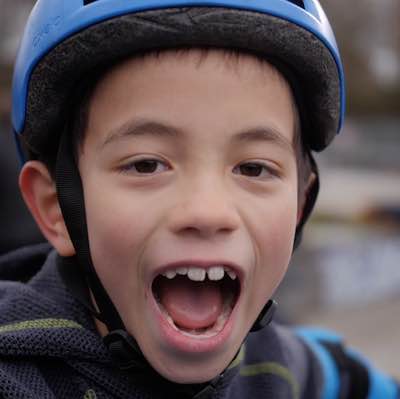 Who can come?
Anyone. Any ages/abilities welcome. We are accustomed to running groups with different ability levels. We've had parents and aunties joining the fun.
Where can I have my birthday party?
You can have your birthday party at your local skatepark. We usually suggest earlier on in the day when the skatepark isn't too busy.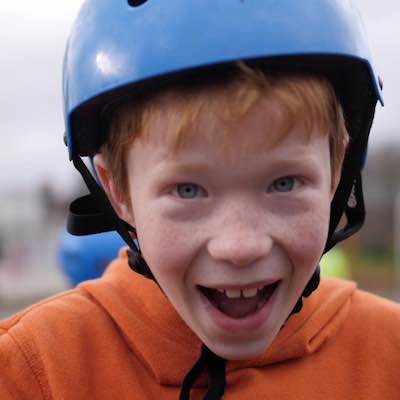 What does a skateboarding birthday party cost?
| Service | Cost | Details |
| --- | --- | --- |
| 1 hour skateboard lesson for up to 10 students | £150 | We can cater for more/less and adjust price |
| Party bags | £10 a head | Includes t-shirt, finger skateboard, stickers and a sweet treat |
| GoPro videos | £10 a head | We film a few skills that you've learnt and do a birthday edit for you. Usually nice for birthday boy/girl but there's no reason everyone can't have one too. |
| Extra free skate time | £40 per half hour | Prolong the fun – use our skateboards for a bit longer and hone your skills. |
Sounds great. What next?
Book a private group skateboarding lesson.
We'll be in touch to confirm any extras
We'll send:
A consent form for participants to be completed
An event invite to students
Instructions for creating a learning account
If students can complete the stance tasks so we can hit the ground running on the day!
Meet at the skatepark at the time arranged.
Have fun!
What if I want more than 10 students?
The standard group includes 10 students. We can cater for more with an additional coach for extra charge of £25 plus £15 per extra student.
What if it rains?
You can book an indoor skatepark at Hop King or Skaterham, but you will need to book several weeks in advance. If outdoor, we can run a wet weather programme. Unfortunately if there's a high likelihood of rain during the lesson we will have to postpone. We'll try and let you know as soon as we can by using our well developed weather radar reading skills, but usually at least two hours beforehand.